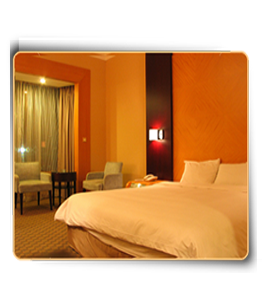 * India is a diverse nation, not only in terms of culture, but tourism as well. Rugged  mountains, tricky passes, tropical beaches, emerald islands, gushing waterfalls and  vast stretches of desert sands dot its terrain. There is surely lots to see in India: Taj  Mahal, Khajuraho, Qutab Minar, India Gate etc.

 * Tourists can choose from a variety of hotels in India. Economy and budget hotels of  India are also a popular option. We at Gupta Services make hotel bookings in Agra as easy as pie.

 * Owing to our very good connections with hotels in agra,  we are always in a position to offer very lucrative and discounted rates to our clients. We also try to provide you the hotels in near by cities of Agra.

* Gupta Services has contacts with a range of hotels for every customer, from budget hotels to luxury hotels with lowest price guaranteed. Book hotels and holiday packages with us and enjoy your vacations for sure.